Fifteen Thousand Square Feet of Lincoln Heritage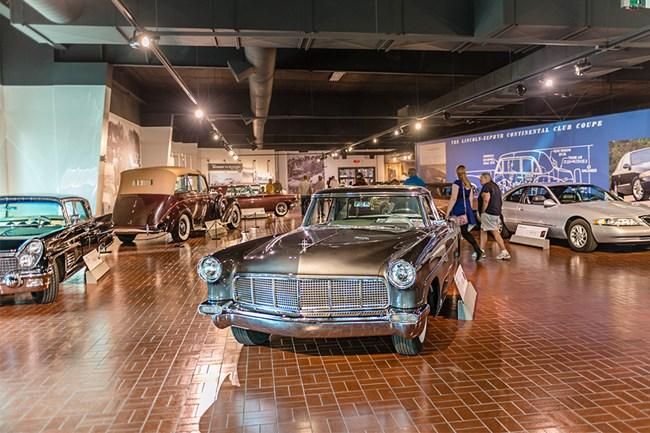 With the façade of the Platte Lincoln dealership as their reference, Bosch Architects of Grand Rapids, Michigan, have designed an elegant fifteen-thousand-square-foot, clear-span building in which to display and explain the past, present and future legacy of the Lincoln automobile.
Fifteen Thousand Square Feet of Lincoln Heritage
The Lincoln building is situated on a prominent corner within the Gilmore campus. This corner site will recreate the corner location of the original Platte dealership, with the advantage of visibility and access from two thoroughfares.
In order to make a visit more pleasurable, the Lincoln building is connected via indoor passages to the central Gilmore Automotive Heritage Center and a large number of additional display buildings. These connections will allow visitors to have convenient, all-weather access to additional automotive collections as well as services such as restrooms, food service, gift shops, meeting rooms, archives, libraries and reception areas.